Posted on 28th Feb, 2016 in Anime In New York
This is the first post in the Anime in New York photo series. The series aims to find New York City locations depicted in anime and see how real life and anime differ.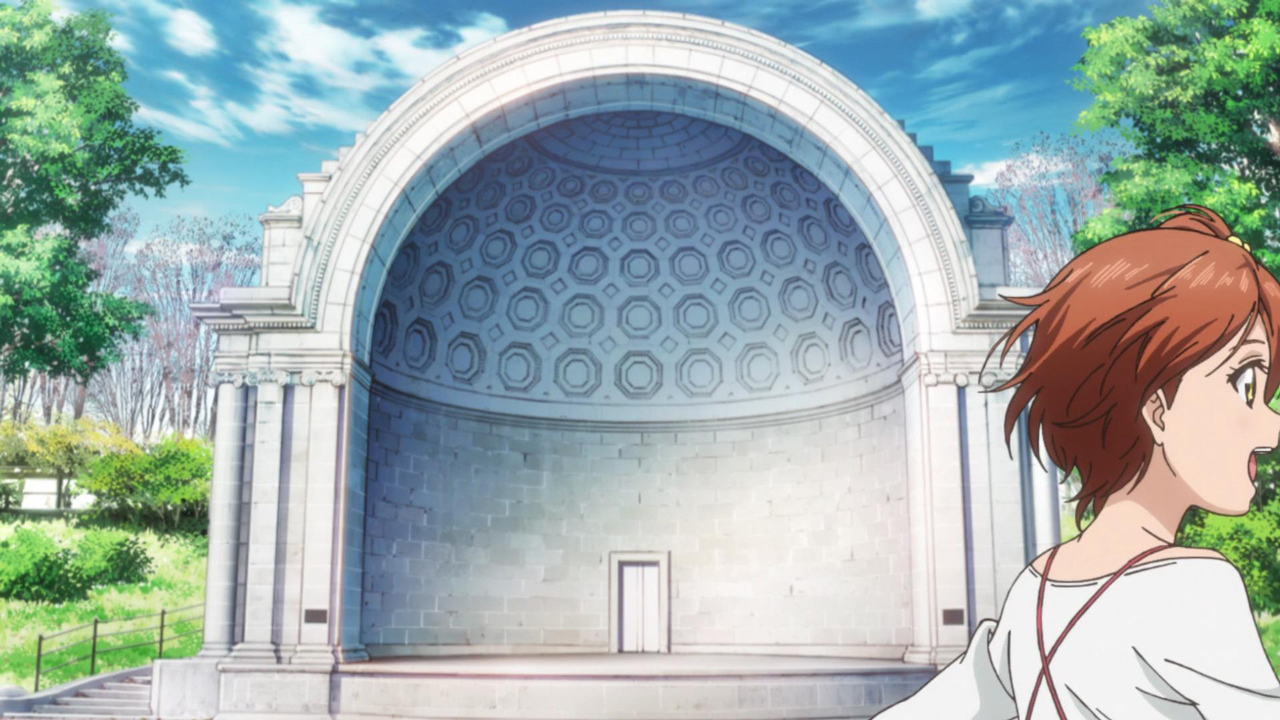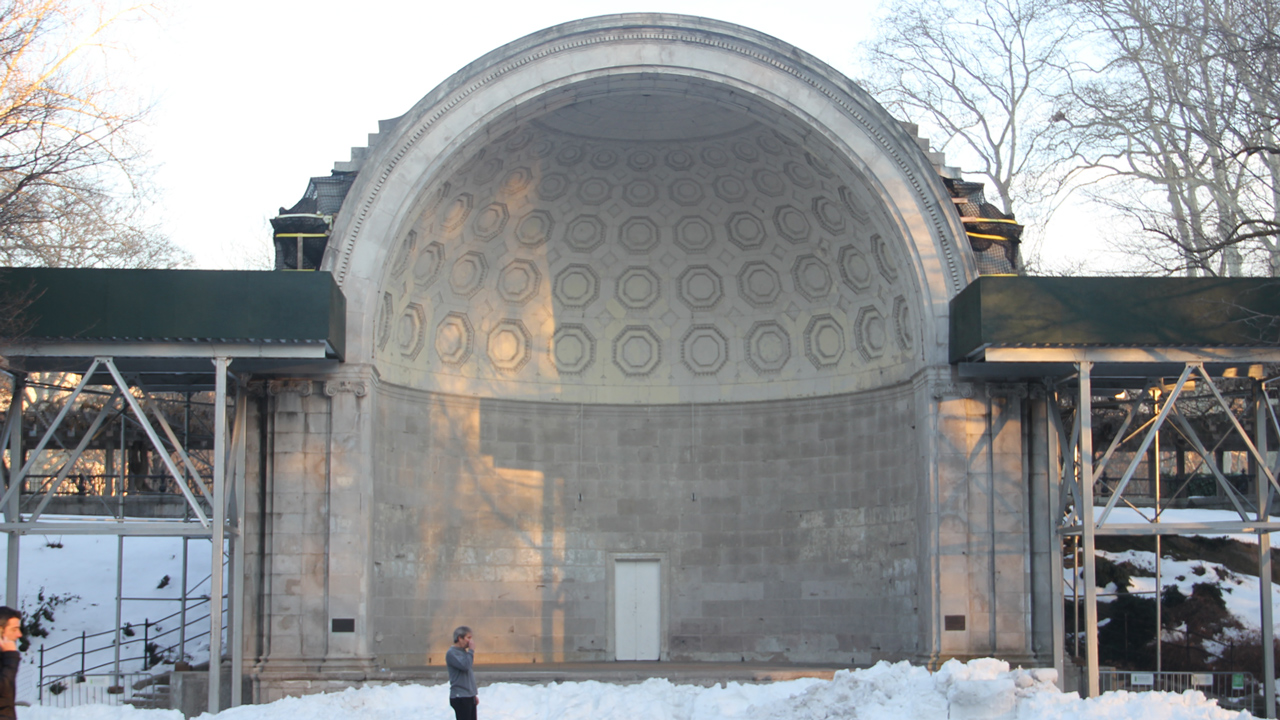 Location: Naumburg Bandshell (Central Park)
Accuracy: Nailed it! What I learned: The bandshell is undergoing renovations.
The bandshell is named for Elkan Naumburg, who funded its construction. He was a Bavarian immigrant who moved to the United States in the 1850s to escape rising antisemitism. At 18, he to New York City and became a successful merchant and eventually banker. He choose to use his newfound wealth to share his love of fine music with the City by helping found found the Oratorio Society of New York.
Editor's Note: This post has been recreated from the notes taken for the original. If you'd like to know more about the bad hosting that led to this, you can read about my experience with catastrophic data loss.