Posted on 24th Nov, 2020 in Anime In New York
Four and a half years ago I started this blog so I could share some comparisons between anime locations and their real life counterparts. A friend was spamming me with screenshots of the Love Live movie that was set in New York City and as any life-long New Yorker / photography enthusiast I was able to easily identify most of the locations. Eventually I'd wind up photographing those places over the course of that year and then posting about them here. Normally I'd link to a post explaining that, but it was lost in the Cloud-at-Cost purge.
Enough about that though. I was watching the most recent episode of Tonikaku Kawaii and it was set in Nara. I was lucky enough to be able to visit Japan earlier this year (before the pandemic) and had inadvertently taken a photo that matches one of the locations in the episode. Naturally, I tweeted it out. So now I'm expanding that tweet in to this post.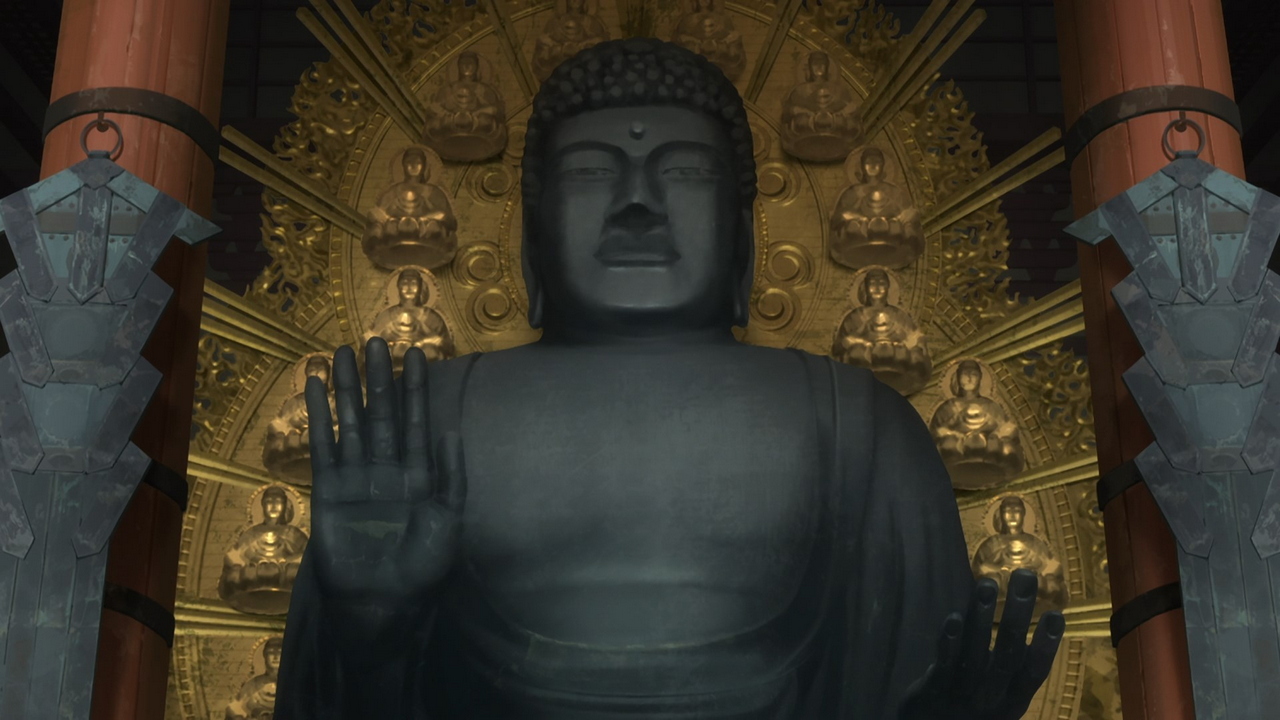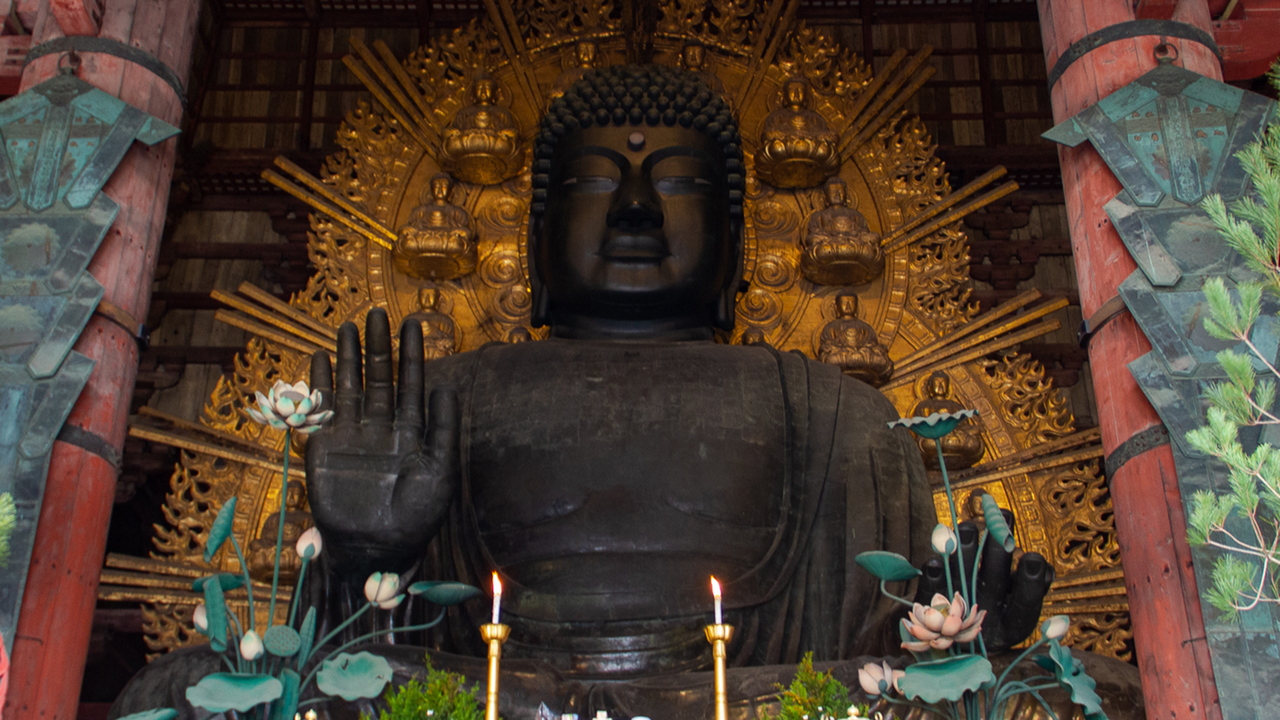 Location: Great Buddha Hall at Todai-ji (Nara, Japan)
Accuracy: An uncanny match after some cropping
The Great Buddha Hall or Daibutsuden (大仏殿) is located at Todai-ji (東大寺), a Buddhist temple in Nara, Japan. Todai-ji is designated a UNESCO World Heritage Site as one of the Historic Monuments of Ancient Nara. It originally opened in 752 CE but has been rebuilt twice due to fires and other natural disasters.
The giant Buddha statue or daibutsu is the most famous giant Buddha statue. Weighing in at 550 tons, it is the largest bronze Buddha in the world. It is listed as a National Treasure of Japan.
Editor's Note: I know this is categorized as "Anime in New York" while also being set on a completely different continent.