Posted on 19th Nov, 2017 in Production
That's a wrap! The calendar shoot was finally finished and all that remained was getting everyone safely to Tokyo. We would spend the next few days as tourists, enjoying the sights and having all sorts of misadventures. But before that could happen, I needed to bring the lost luggage saga to an end.
En Route to Tokyo
While on-location at the hot springs, I had missed a phone call from a Japanese number. The only people in Japan with my phone number were members of the project team, so I figured it might be the airport calling about my luggage. Normally I dread phone calls but I summoned all the courage I had and called the number back (at 20 cents a minute!!!) in hope that it was good news. The gamble paid off. It was the baggage team calling to let me know that my bags had not only been found but had just come in from Beijing! After thanking them profusely, I told them I'd go pick up my bags the following day.
The morning we left the ryokan. The staff was kind enough to drive us down to the bus stop, but in the commotion we somehow lost a set of light stands and lighting umbrellas. We then boarded a bus to Kumamoto Station where we would catch the shinkansen to Tokyo. As we drew closer to Hakata Station, I parted ways with the others so that I could swing by the airport to collect my luggage. By the time I made it to the airport it was after 15:30. I still had a 7 hour train ride ahead of me after regaining my bags, so I decided to take a moment to eat lunch. I had picked up some MOS Burger in Kumamoto before we jumped on the train.
Off of one train and on to another. This shinkansen has a group of salarymen drinking whiskey highballs & eating chips from the conbini. ????

— SolidX is Seriously Sleep Deprived (@HelpMeHekuta) November 7, 2017
With my bags at hand and a full stomach I was finally ready to take on the world again. So I set off for Asakusa in Tokyo. We were renting an AirBnB in 4-Chome. The last time I was in Japan I stayed in 2-Chome. After hours on a variety of trains, I nostalgically strolled through the familiar streets until I arrived at where we were staying. It was nearly 01:00 but everyone was still up excitedly reviewing photos from the day before while enjoying inexpensive konbini wine. (Pro Tip: Do not buy the cheap mystery sake.)
Tadaima pic.twitter.com/2CVm5Odd2q

— SolidX is Seriously Sleep Deprived (@HelpMeHekuta) November 7, 2017
Even though I had eaten lunch, I had forgotten about dinner in my rush to not miss each of my connecting trains. It was no sooner than I had realized this that Taro decided to put in his best efforts to get under my skin by trying to treat me like a gofer. Attempting to keep a level head, I begrudgingly agreed to pick something up for him when I went out for food later. After eating I was in a much better mood and joined in on the festivities.
By 03:00 Taro had grown sleepy. He threw a small fit over our futons not being set up and not knowing how to do it himself. As irritated as I was at this point, I had no choice but to oblige. Now that the shoot was over, my secondary responsibilities of light translation and explaining cultural differences were my primary duty. Unfortunately though, when it comes to laying out a futon, I too am an uninformed 外国人 (gaigokujin). Instead I googled for a guide on how to lay out futons and got to work setting mine up while trying to instruct the others on how to do the same. Soon we were all off to bed.
Sightseeing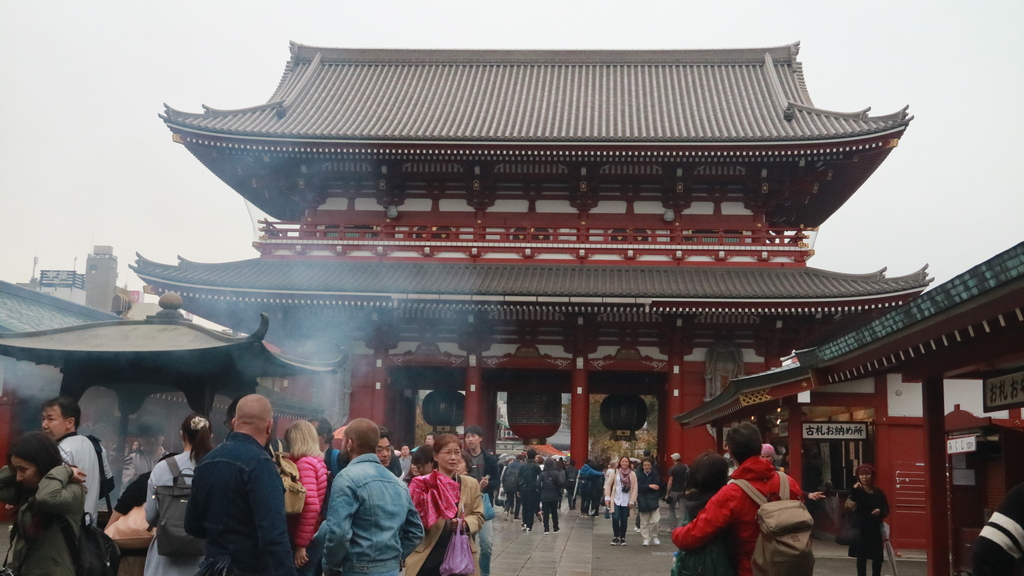 Finally my first day as a tourist had come! We split in to 2 groups since we had varying interests. Sweets and I were in one group and everyone else was in the other. The others went off to Harajuku to do some shopping while Sweets and I decided to get some culture in. We headed over to Senso-ji which is Tokyo's oldest temple as well as one of my favorite places in the world. Although Sweets had been to Tokyo once before, he had never seen Senso-ji.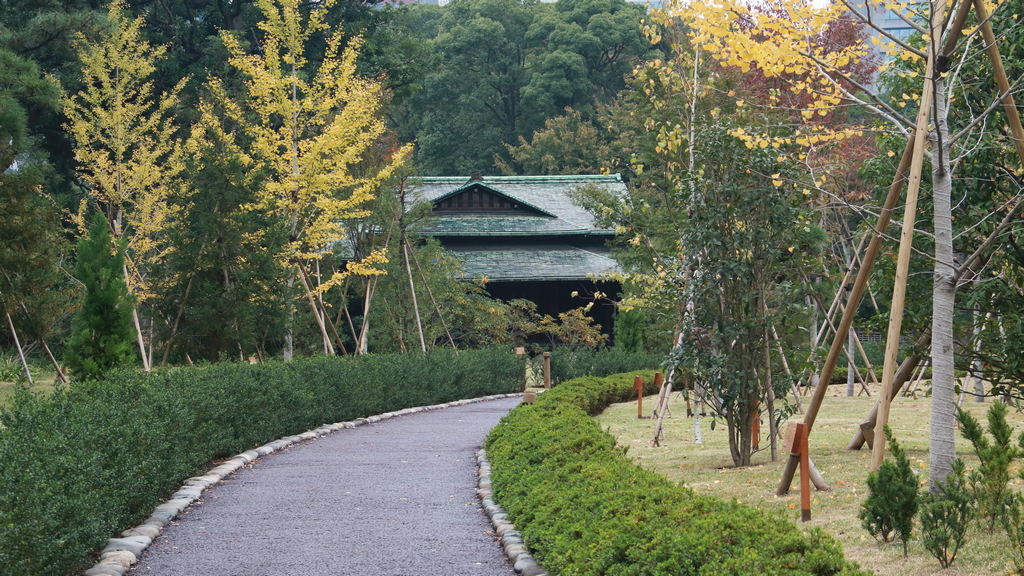 Our next stop was the Imperial Palace Gardens. Unfortunately we weren't lucky enough to be able to forget that the
Cheeto in Chief
was in Japan at the time because we spotted the Secret Service on the palace grounds.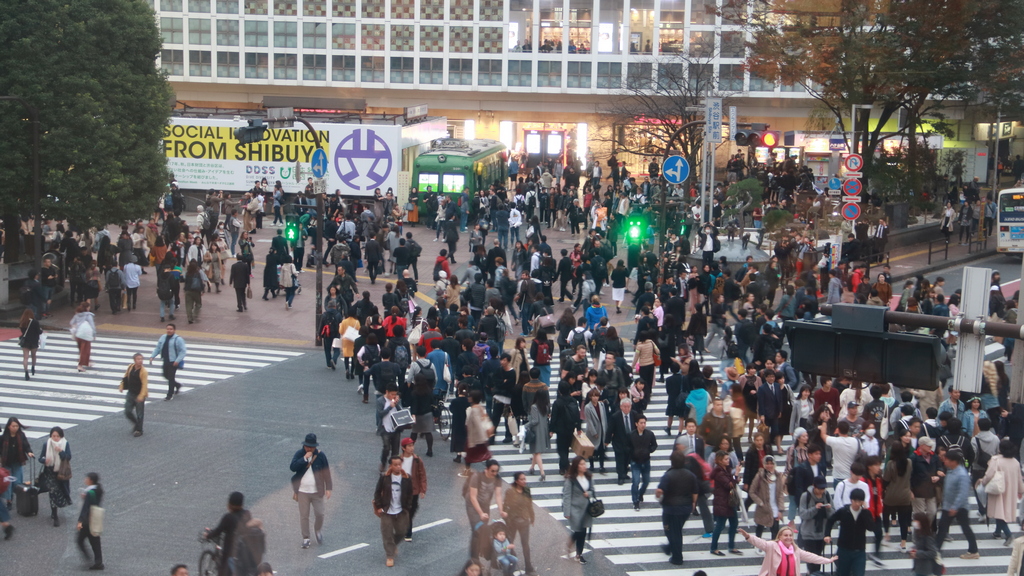 This what the busiest street crossing in the world looks like… all the time.
Afterwards we headed over to Shibuya to see the famous scramble crossing and Hachiko.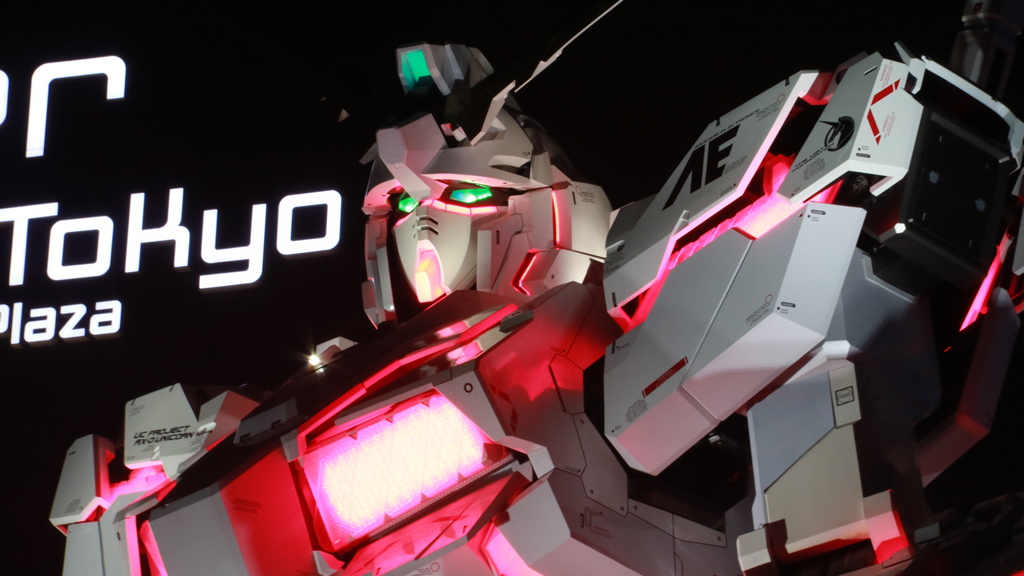 Later on we grabbed margaritas at a Tex-Mex place in Harajuku before heading out to Odaiba to see the new Gundam statue. The Unicorn Gundam did not fail to impress!
Left For Dead
Kanda Myojin might be the temple of the weebs pic.twitter.com/yuLO2oj8WY

— SolidX is Seriously Sleep Deprived (@HelpMeHekuta) November 9, 2017
I decided to dedicate the next day to shopping for weeb shit™. I left early and spent the morning at the Kanda Myojin shrine before an afternoon of shopping in otaku paradise, Akihabara. I didn't buy too much for myself this time but I did make sure to load up on things for people back home.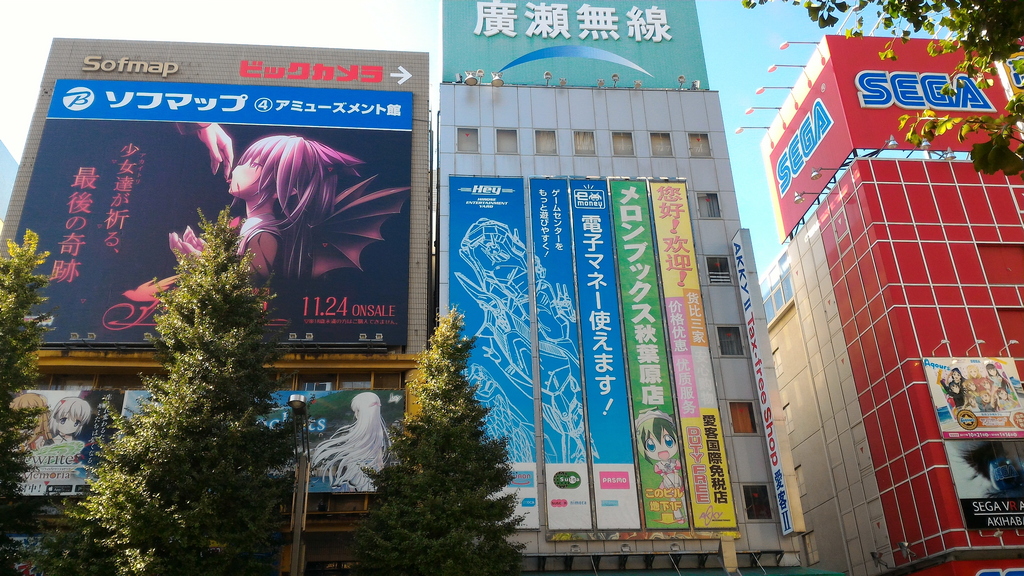 The others all left some time after me… or so I thought. When I returned to our AirBnB, arms full of souvenirs and character goods, I found that Taro was still there. It turns out that he stayed behind, because he wasn't feeling that great and because the taxi fiasco had bankrupted him. When he paid for the taxi from Higo-Ozu to Kurokawa Onsen, he had charged the entire ride to his debit card. As a result he'd gone in to overdraft and now had a negative bank balance. To top it all off, he was also low on physical cash. Normally I would feel bad for the guy, but after all the trouble he'd caused me during this production I was bankrupt of sympathy. So I left him there for a few more hours and went out to do a little more shopping and take some photos.
When I returned, I brought him something to eat since he hadn't eaten all day. Everyone else had come back briefly while I was out and had already left by the time I had returned. For the majority of our time in Tokyo I didn't really see them much. They spent most of their days out exploring or shopping, and then would go barhopping at night. I wish I could have caught up with them at some point but our schedules never really aligned until the last night.
Thank you to everyone who's read along this far! There are just a couple of days left in Japan to write about. Next time I'll cover our last day, the trip back home, and some important lessons I've learned. As always, if you're interested in the project itself, you can follow it instead of me on Twitter, Instagram, and Facebook.