Posted on 29th Nov, 2017 in Production
After a long day in Osaka and an even longer night celebrating our last night in Tokyo, I was ready for some rest and relaxation. Unfortunately the final trial still awaited me; returning to the US. Although we flew in separately, the entire production was flying out of Narita Airport (NRT) together at 13:15.
The Morning After
My alarm went off a little less than 4 hours after making it back from the previous night's adventures. It was roughly 09:00 and everyone was still rushing about packing. I devoured the baumkuchen (バームクーヘン) I had purchased at the konbini earlier that morning and began to pack up. We were aiming to arrive at the airport 2 hours early, so we needed to leave in the next hour.
Everyone was packed and accounted for shortly after 10:00. Even though my body was moving, I was still mentally exhausted from the night before. I put myself into autopilot and let Taro to lead the group to the airport. Despite all the trouble he has with planning ahead… and following directions… and reading what's given to him, he's pretty reliable when it comes to navigation. I trusted that with such a straightforward route between Asakusa and the airport, there was very little that could go wrong. All we had to do was get on the Tokyo Metro's Asakusa Line and take it straight to the airport.
How naive of me.
Taro led us to the train station without issue but herded everyone on to a Ginza Line train. This was not the most straightforward route, but it also wasn't incorrect. I was still half-asleep and running on autopilot, so I just went with it. We disembarked at Ueno Station where Taro led us to the JR Lines. At this point my suspicions were aroused. He was having trouble finding a specific train which caused him to lead us around to a number of different platforms. Since confusion was starting to spread, I snapped out of autopilot and checked in to see what was happening. I inquired about the route he was taking. If I recalled correctly there was a line directly to the airport from this station as well. To my dismay, the route he had in mind involved 3 transfers and would get us to the airport 15 minutes before our plane took off.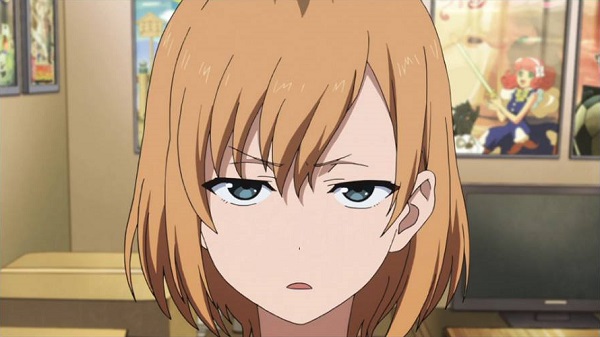 Literally my face when…
I had forgotten that he was still completely out of money due to the taxi incident. So once again he was making a spur of the moment travel adjustment without consulting anyone for budgetary reasons. The group was not having it this time. We opted to take the Keio Skyliner which would get us to the airport in about an hour. We rushed across the train station to buy Skyliner tickets. It was a little more expensive than if we had just taken the Asakusa Line but at least we wouldn't risk missing our flight. After covering the cost of Taro's ticket and boarding the train I passed out. Our train arrived at the airport an hour before our flight would depart. By this point I was starving. We rushed through check-in and security and then raced to find our gate. Along the way Taro kept pointing out the delicious sounding restaurants flanking the walkways. I snapped at him for the first time during this entire trip and for once he was silent. The plane had just begun to board as we arrived at the gate.
NRT → PEK
I spent the flight back to Beijing in a fairly sour mood. After enduring a week's worth of Taro's antics, his teasing about food as we were running for a plane that he made us late for was the last straw. I hadn't eaten since breakfast so it couldn't be helped. Let's be honest here, I was probably just hangry. Also at play was the fact that we were returning to the very same airport that traumatized me just under a week ago. It was no understatement to say that I was on edge. Fortunately, I was seated in a separate section from the immediate source of much of my frustration. There I spent the flight back to Beijing chatting with an older Chinese gentlemen who seemed to be excited to have someone to practice his English with.
Pizza Hut Sponsored Rebellion
Pizza Hut sure is upscale in Beijing... pic.twitter.com/keAjGCKZMv

— SolidX is Seriously Sleep Deprived (@HelpMeHekuta) November 11, 2017
We arrived in Beijing at approximately 6:20 PM. I was ravenous and still in a less-than-stellar mood. We wandered the absurdly large terminal looking for somewhere to eat when we came across a Pizza Hut. We decided to eat there but first we needed to obtain the correct currency. I still had a couple of hundred yuan left over from earlier in the week but the others only had yen. So we set off to get them some money as I contemplated the sweet release of death. Once we had money though, we entered a surprisingly upscale Pizza Hut. Here in the United States, Pizza Hut isn't really considered a proper restaurant. It's a chain of greasy franchises that lack table service and have barely passable pizza. It might be the kind of place you eat at when you pull over a rest stop on the highway. However in this airport, Pizza Hut was almost a luxury experience. Despite the service being slow, the restaurant was spotless and had actual waitstaff. The food was of significantly higher quality, with a number of menu items we definitely don't have at home. After having been appeased by a meal, we headed to our gate to await a plane back to New York.
New York, New York
The flight home was uneventful (which, after all that's happened, is the way I like it). We landed at JFK just after 11:30 PM and everyone was through customs by midnight. Well… almost everyone. A perfect storm of shift changes, a bug in the mobile passport app, and a woman with hands so dry they couldn't take her fingerprints held me up for an additional 20 minutes.
It was hard to believe that this odyssey had finally come to an end. Yet here we were; in an airport where all the customs agents spoke with that signature New York accent, where the airport train was out of service, and the buses had a certain piss smell to them. Although this production challenged me both mentally, physically, and spiritually; my love of Japan remains undiminished. However, this was the first time I've ever missed home while abroad. As far as production work is concerned, this experience won't dissuade me from trying it again. However, when I do it will be with a significantly more mature organization.
Once again thank you so much for reading through my experiences on this production! Although we're all back in the US now, this is still not the end of the my nightmare. You can expect significantly less frequent posts from me until the calendars go on sale. If you haven't been scared away from this project yet, you can follow it instead of me on Twitter, Instagram, and Facebook.